We are looking forward to welcoming you to our country retreat..
Two beautifully restored self catering holiday cottages and hilltop lodge with: wood fired hot tubs, chimeneas, log fires and private terrace with stunning Welsh countryside views await you at the Good Life Wales. Situated in the Brecon Beacons with incredible views from our woodland to the Pen y Fan hills. The perfect escape if you are needing to  escape, relax, recharge and hopefully return to see us again. Complete with fully fitted modern kitchens; en-suite bedrooms and King size beds – the perfect retreat to relax after enjoying any of the many pursuits available around us in the Welsh countryside. Hiking; Mountain Biking; Dark Sky star gazing and more . Take a look below .
Mabel Cottage at The Martins
A newly refurbished one bedroom cottage within the old cowsheds where champion Hereford Bulls were once reared. Complete with a private terrace and hot tub as well as views across our vegetable gardens and the beautiful surrounding countryside.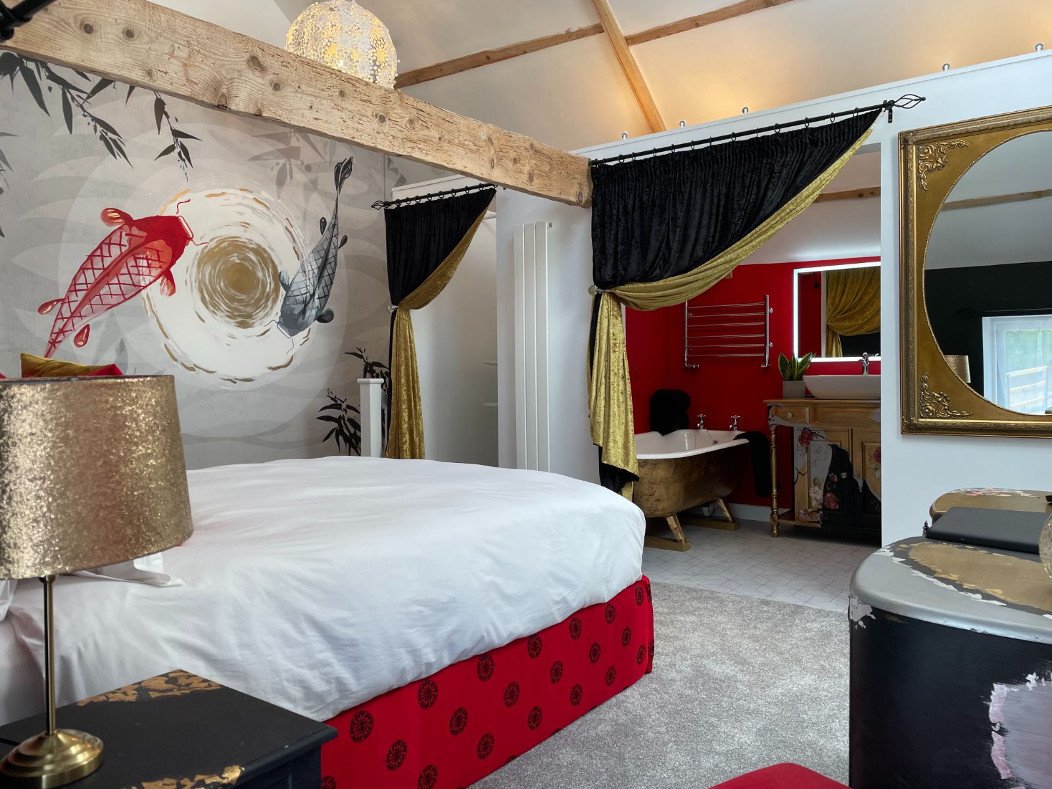 Doris Cottage at The Martins
The adjoining one bedroom cottage within the old cowsheds also enjoying a private terrace and hot tub and views across the beautiful surrounding countryside. Both cottages have fully fitted kitchens and bespoke furniture in a unique style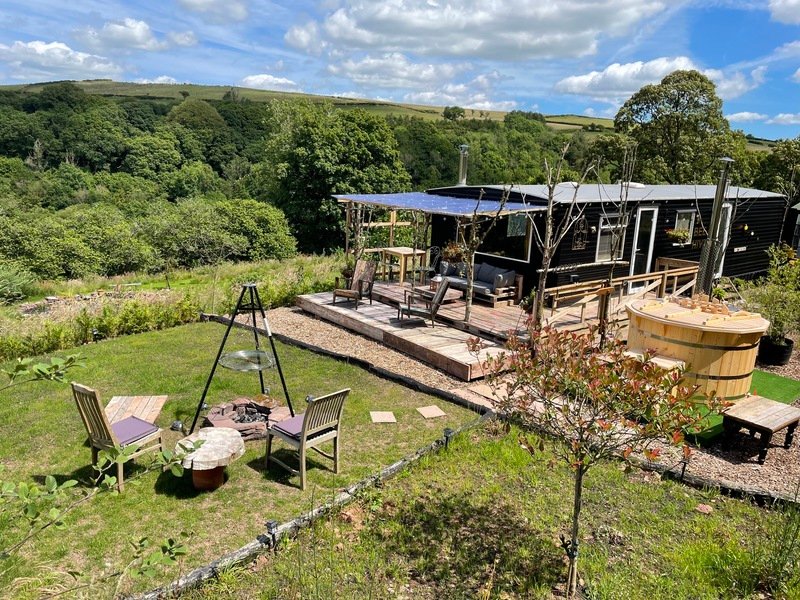 The Beehive Lodge
Set in it's own garden area overlooking the open countryside. Complete with fully fitted kitchen, spacious double bedroom, bathroom, lounge diner and private wood-fired hot tub. Book now for this country escape..
Our Little Piece Of Wales
This place is indescribable. Debbie and Roger are the nicest and friendliest hosts. Nothing was too much bother. The cottage exceeded our expectations. It was cosy and just like home - somewhere you long to be after a long day out walking in the rain, sat in front of the fire with a rum and coke, before sleeping in the comfiest of beds. The kitchen was ace too…really well equipped which is super rare. The location is ideal for those wanting to escape the world - star gazing in the hot tub was mesmerising. Thanks for having us stay. We'll definitely be back. Łukasz and Dan 
Our stay at Debbie and Rogers cottage was perfect. The cottage is in a perfect location if you want peace and quiet but still relatively close to places like Pen Y Fan and the four waterfalls trail. The flat had everything you need for your stay. The hot tub was an amazing bonus. It has privacy and an amazing view for sunsets over the beautiful allotment and Welsh hills.  An all round an amazing stay.
We had a great stay in the 'Doris Cottage'. It was in a beautiful location, had everything we needed (and more) and most importantly was ran by wonderful owners. Debbie and Roger were amazing. They couldn't do enough to help us, wether this be advice of local places for us to visit or helping light the hot tub. (Which was also amazing). We couldn't recommend this place enough. We'll be booking again next summer. Thankyou so much!
Roger and Debbie were wonderful hosts! Responded very quickly, and were very accommodating to our needs/requests. The cottage was very clean and well stocked,loved the Japanese aesthetic. Overall a wonderful place ;we feel so lucky to have found this little treasure, looking forward to our next visit!
Fantastic stay at Mabel cottage, highly recommended. The cottage has everything you need and more! The hot tub was a bonus and the views from the balcony were incredible. Thank you for a lovely stay. Lily & Jake x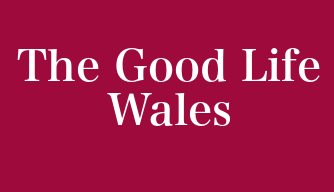 Visit Us
Blaenclydach
Llywel, Powys
LD3 8RD
Contact us
(+44) 07760 889064
info@thegoodlife.wales
Open Hours
M-F: 9am – 7pm
Sat: 10am – 7pm
Sun: 10am – 3pm